Collection: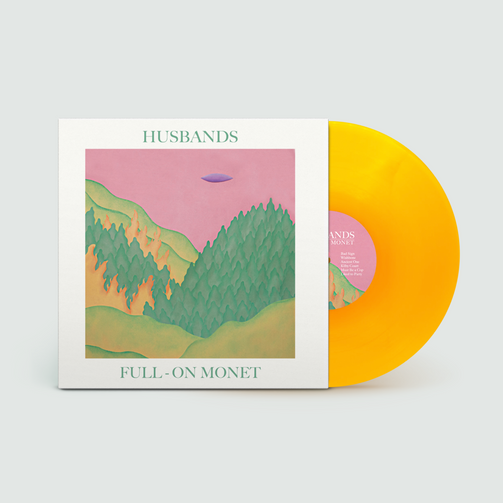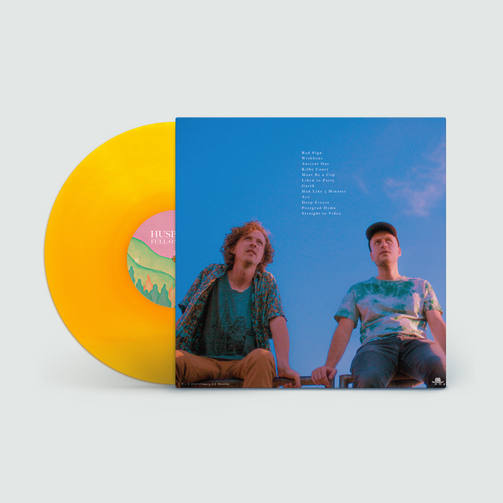 Collection:
Full-On Monet (Limited Edition Mango Vinyl)
Full-On Monet (Limited Edition Mango Vinyl)
Regular price

Sale price

$24.99
Pre-order Husbands' forthcoming new album Full-On Monet on limited edition mango colored vinyl. Includes a special 12" printed insert.

Limited 300 copies worldwide.


• • •


Inhale. Exhale. Mind your breathing. Squeeze your butt muscles together, and release. Pay no attention to the world on fire around you. This is fine. 


Written in the most claustrophobic months of 2020, Husbands' third full-length record, "Full-On Monet", plays out like a meditation gone toxic. Densely layered. Lush pop melodies. Surf-rock harmonies. Distorted synth hooks and psychedelic flourishes. All of it coming together to create something that's free-spirited, brainy, fun - and simultaneously jarring, synthetic, and off-kilter. "From far away, it's OK, but up close, it's a big ol' mess." 
This item is a pre-order and is expected to ship Winter 2022.